Yes I know..today is Halloween. How on Earth will you find time to fit this in today? Sorry about posting it today but I forgot about it before!
We made another handprint trivet craft (see here for the one we did last month). Since it is Halloween, we decided to make a ghost from a handprint. Since I already had tiles and they were white/cream, I had to first paint the tile black. You could just save yourself the time and work (although it's not much) and buy a black tile to start with.
After that had dried and Little Monkey had taken a nap, we went outside and practiced making handprints on some black paper first.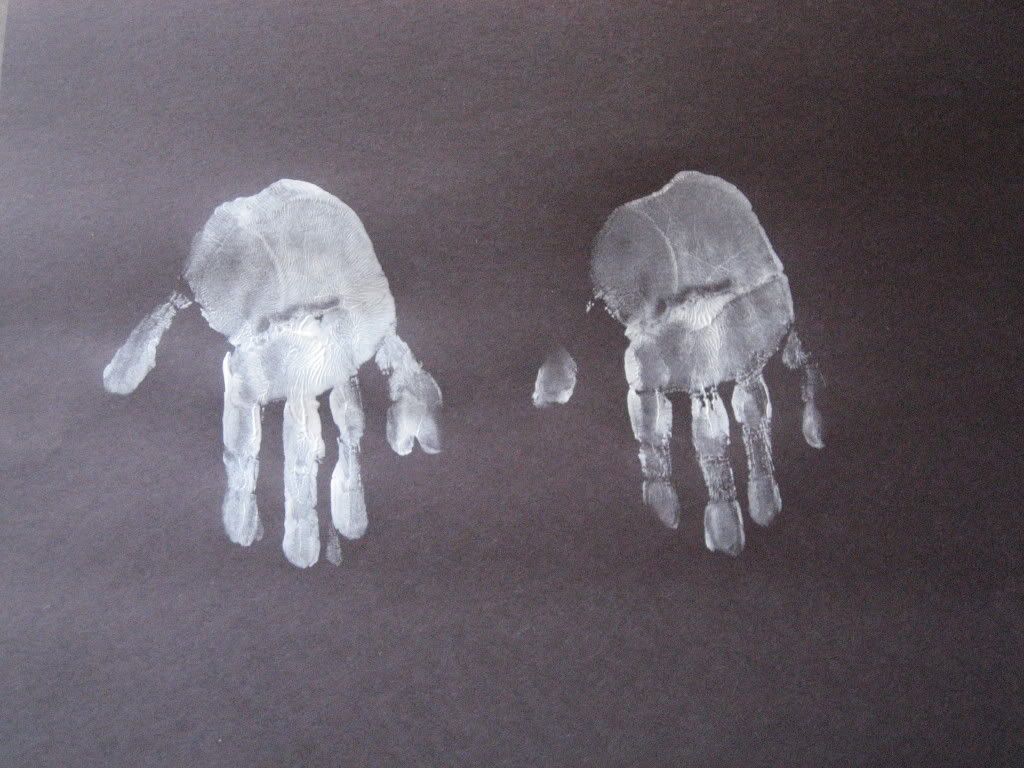 Once he had that down, we went ahead and made a print on the tile. I finished it up with some black paint to add ghost eyes. He already appeared to have a mouth from the way Little Monkey put his hand down on the tile. I also added the word "BOO" as if it was coming from the ghost. At the bottom I put Little Monkey's name and '08. (I figure we will all know it was October since it is a Halloween craft.)
And of course, Amy managed to get some other shots in the process of Little Monkey's hand covered in paint. He was quite happy to show it off. He did a good job and his Grammy and Pops seemed to like it. Just wait until they see the ones we are making next month!